Customer Reviews
Awesomeness in a Bean
Lions Bay are my favourite coffee roasters. I love the Harvey Creek Blend, it's a good, strong flavour. The people here are always super nice and they even grind the beans to the best fineness for my Keurig.
12/17/2021
DeJana S.

Canada
Best experience!
The coffee is wonderful, worth the trip! Experience was great, really great. Staff was knowledgeable, hospitable, friendly and respectful of my time. Thank you!
12/04/2021
Anonymous

Canada
perfect brew
great roasting company - awesome service and premium products! We haven't had a bad cup yet. Harvey Creek our fav - dark, rich, full body - what coffee should be!
10/04/2021
Anonymous

Canada
Excellent
I love this particular blend of coffee. So much so that after my local grocery store stopped stocking it, I was delighted to find I could order it directly and have it shipped to my house. I have tried many other blends, some from ***** Bay and many from other BC roasters. Harvey Creek is the perfect one for me. Nothing else is quite right.
08/10/2021
Joanne L.

Canada
Our Morning Cup
Quick and friendly delivery of our favourite morning cup.
01/24/2021
Linda W.

Canada
Very Satisfied
I've made 2 purchases from Lion's Bay Coffee Roasters,, and I'm so impressed with the quality of the products, and with the outstanding customer service, so efficient and fast. I will definitely be ordering more coffee, it makes me feel better to support a local company.
12/27/2020
Tom W.

Canada
Great coffee excellent customer service
Great aroma and fresh taste. Thanks James for your help on recent purchase
11/08/2020
Anonymous

Canada
Easy. Excellant as is the coffee.
08/13/2020
Anonymous

Canada
Excellence
Wonderful Coffee! Excellent Service!
08/13/2020
Anonymous

Canada
The best coffee!
Great coffee! Prompt delivery! Personalized service!
08/10/2020
Sonja N.

Canada
Harvey Creek Blend
Coffee is divine and the service delivery is efficient and friendly! Thank you so much!
06/20/2020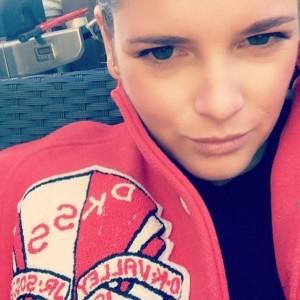 CK
Corey K.

Canada
Delicious as always
Wonderful coffee! Fast delivery! All around great as usual.
06/13/2020
Deneen C.

Canada
Harvey Creek Blend
This is truly a fantastic coffee! Until I found this I was actually cutting back on my coffee consumption ....now I'm addicted! Thank you for the great customer service too! . Highly recommend Lions Bay!
05/22/2020
John M.

Canada
purchased 4 lbs & received
purchased 4 lbs & received it within 4 hours! Harvey Creek is our home brew from now on! Much better than Starbucks Verona in my view.
05/05/2020
Deneen C.

Canada
Harvey Creek Blend!!! Truly AMAZING!
This is such a great blend! Smooth and excellent aroma! I will definitely buy again :)
05/03/2020
Rachel K.

Canada
Very good coffee
Beautiful dark roast, makes a great Americano.